When Should I Paint My Deck?
In Eugene, Oregon, properly maintaining your custom-built deck is of the
utmost importance. Pounding rain, scorching sun, and wild temperature
swings do a number on decks – even decks made of extra-durable materials
like pressure-treated lumber or exotic woods. Deck stains and finishes
help prevent the harmful effects moisture, heat, and weathering can have
on even the best custom decks. They contain resins and oils that soak
into your deck's surface, creating a protective barrier against the
harmful effects of our Pacific Northwest weather. At the same time, they
bring out the vibrant character of your deck's natural wood grain, with
a myriad of colors and shades to choose from. Staining is an essential
part of keeping your deck looking beautiful for years to come.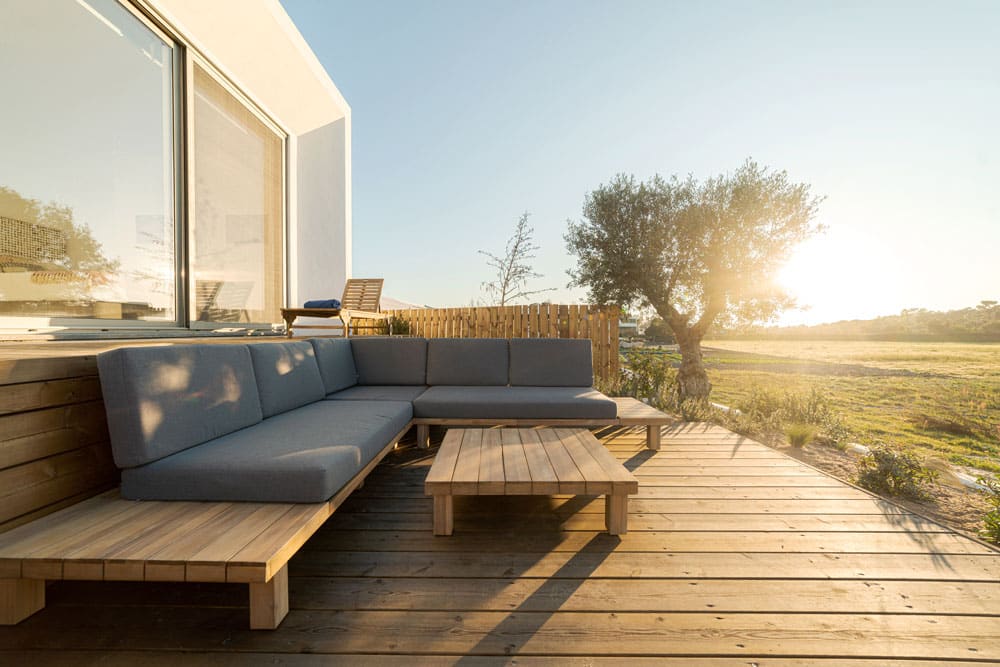 Unfortunately, deck stain is not permanent. Over the years, wet weather, freezing cold, scorching heat, and ultraviolet light take their toll on your deck's finish. This is by design. While your deck's finish wears, the underlying material is spared the ravages of our very wishy-washy, temperamentally temperate climate. When your deck stain wears out, it's time to call in a professional.
Signs of a used-up, no-good, ready-to-go coat of deck stain include splotchy coloration, surface cracking or splintering, excessive dryness, insect infestation, and dry rot. If you notice that your deck or patio is no longer looking up to snuff, or if you put your foot down expecting a board and find a rotted out mess of creepy-crawlies and overgrown moss, you can call Checkmark Painting for help. Checkmark Painting is a licensed deck contractor operating in the Eugene, Oregon area for over 30 years. They have the tools and talented people you need when your deck is in trouble. Don't wait! At the first sign of trouble, call Checkmark Painting to schedule an free estimate or simply fill out this form. We'll saved your deck, and save